GRI welcomes all learners to Ubuntu Model Primary School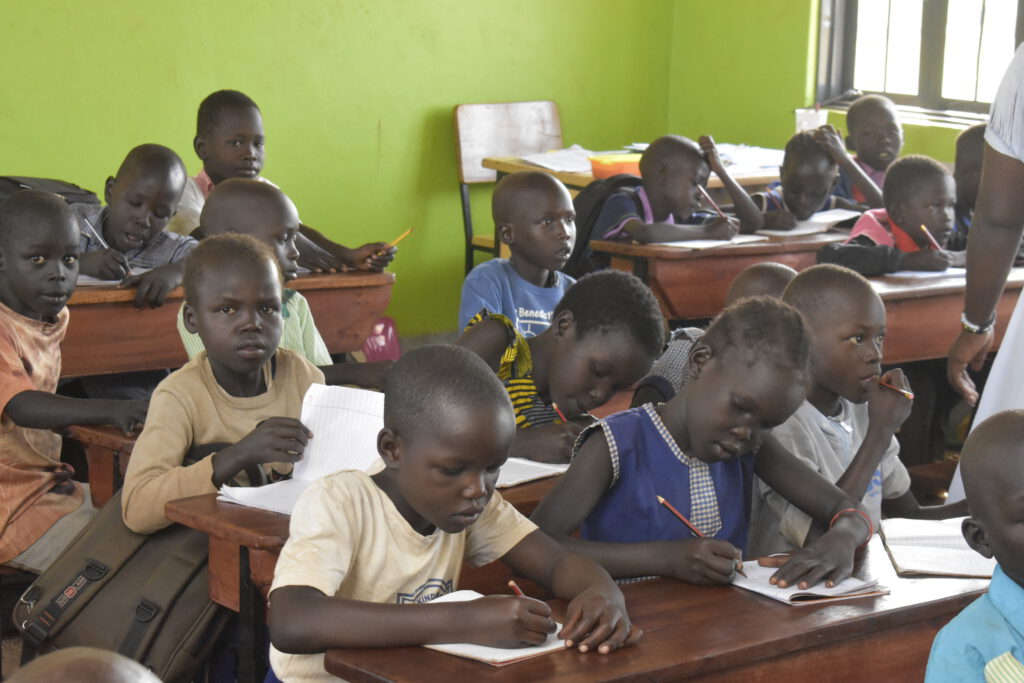 After nearly a year of construction, we are happy to announce that the Ubuntu Model Primary School has opened its doors to learners beginning of February 2023. The school, located within Kiryandongo Refugee Settlement, currently welcomes a total of 180 children from the refugee as well as host community. Meet Poni and Pulita, two of our students, and learn about their experience at Ubuntu Model Primary School:
"We learn a lot of subjects and even about our local languages. My favorite subject is English. I also like that we sing together."

Poni (f) 11 years old from South Sudan
"I like learning about everything and I made friends. We like to play, we write together, we sit and eat porridge together. In the afternoon at 3 we play football. I hope we can get goal frames and shoes. Now we are playing in our sandals."

Pulita (m) 11 years old from South Sudan
Pulita has five siblings who attend Ubuntu Model Primary School. Currently, the school hosts three classes (P1, P2, P3). However, Pulita hopes the school can add on classes so his elder sister can join too.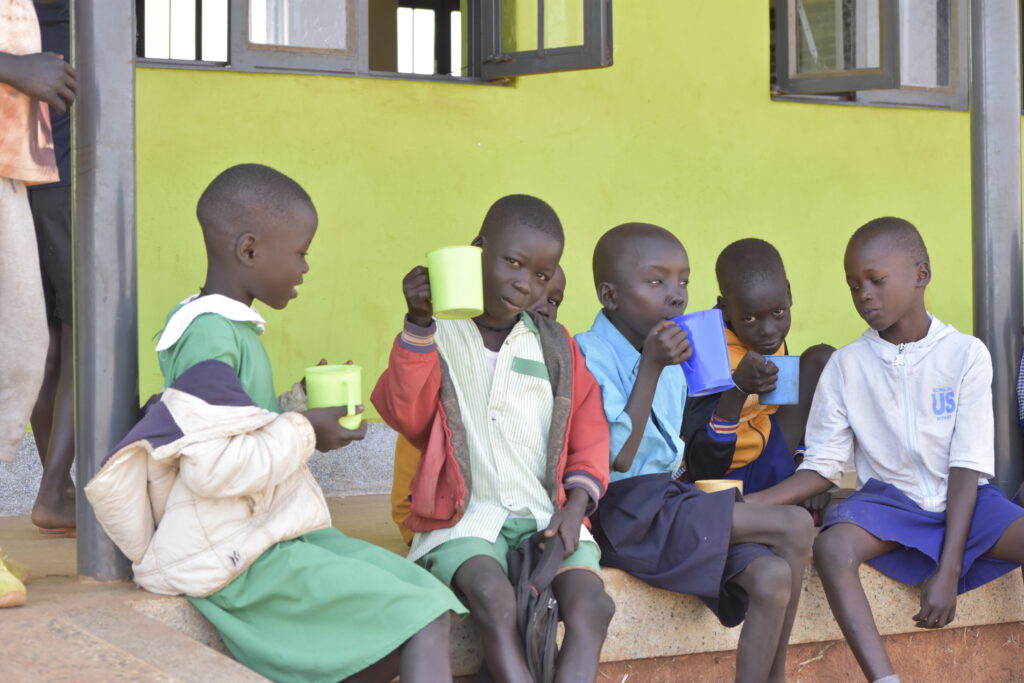 At GRI, we believe in the power of education as an essential pathway to a brighter future for children and their communities. If you wish to support us in extending the school and making quality education accessible to even more children within the settlement, please visit our donation site.