Global Refugee Initiatives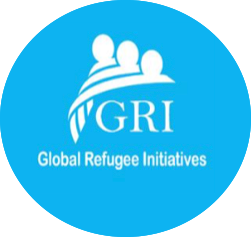 Global Refugee Initiatives (GRI) is a humanitarian Non-Governmental Organization with headquarters in Kampala, Uganda. The success of our solutions is based on sustainability that is derived from collaborating with our project's participants: refugees, internally displaced persons (IDPs) and their host communities. We provide increased access to education, health, justice, and economic opportunities, in order to better prepare our participants for (re)integration into society, an outcome that is rewarding for refugees, IDPs and host communities. 
Throughout our operations, Global Refugee Initiatives adheres to International Legal Instruments, the 1995 Constitution of Uganda, the Refugee Act 2006, the Refugee and Host Population Empowerment Strategic Framework – Uganda (ReHoPE Strategy) 2017, the Uganda Settlement Transformation Agenda, the Comprehensive Refugee Response Framework (CRRF) and the Minimum Standards in Humanitarian Response.
Vision
---
To protect rights of all displaced people.
Mission
---
We seek to lessen the impact of armed conflicts, natural disasters, and displacement on our projects' participants through innovative and participatory approaches.
Values
---
Impartiality and Non-Discrimination
Integrity
Transparency
Partnership
Respect
Resilience
Sustainability
Accountability