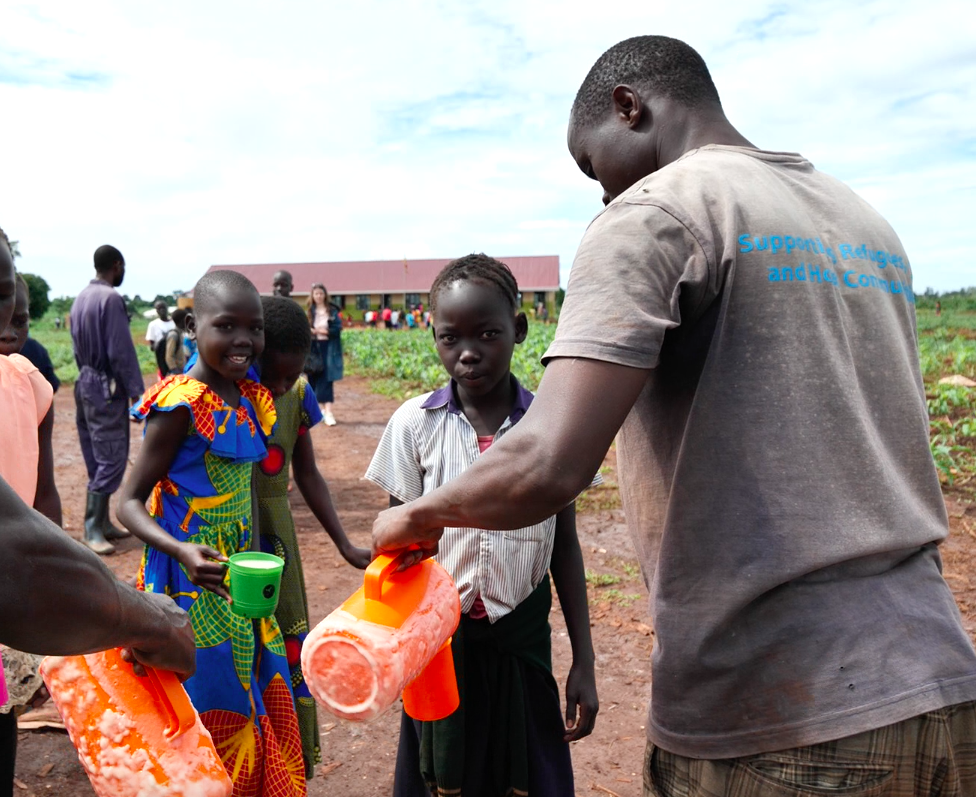 According to UNHCR in 2022, 91% of refugees in Uganda are considered highly economically vulnerable. The governmental and international aid given to refugees in Uganda is far from sufficient to cover living costs. Economic opportunities in the settlements are limited, especially formal employment. Consequently, most refugees sustain themselves with odd jobs in the informal sector such as selling street food, seasonal crop farming or hairdressing. Others rely on the financial support of relatives back home or abroad.
Despite the diverse livelihood strategies and impressive resilience, the lack of regular and secured income exposes many to financial insecurities and constraints. In this setting, savings for unexpected expenses, for instance in case of sickness, become a luxury.
GRI has set it as a priority to create sustainable economic opportunities for refugees in Kiryandongo refugee settlement, one the one hand, with its livelihood program, on the other hand through the direct employment of refugees at Ubuntu Model Primary School.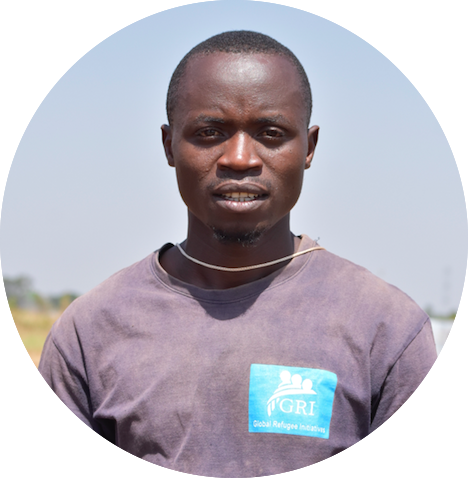 Daniel
Guard and Kitchen Assistant
Hear from Daniel, a Congolese refugee and one of our guards and kitchen assistants at Ubuntu Model Primary School, what he thinks about his work with GRI: