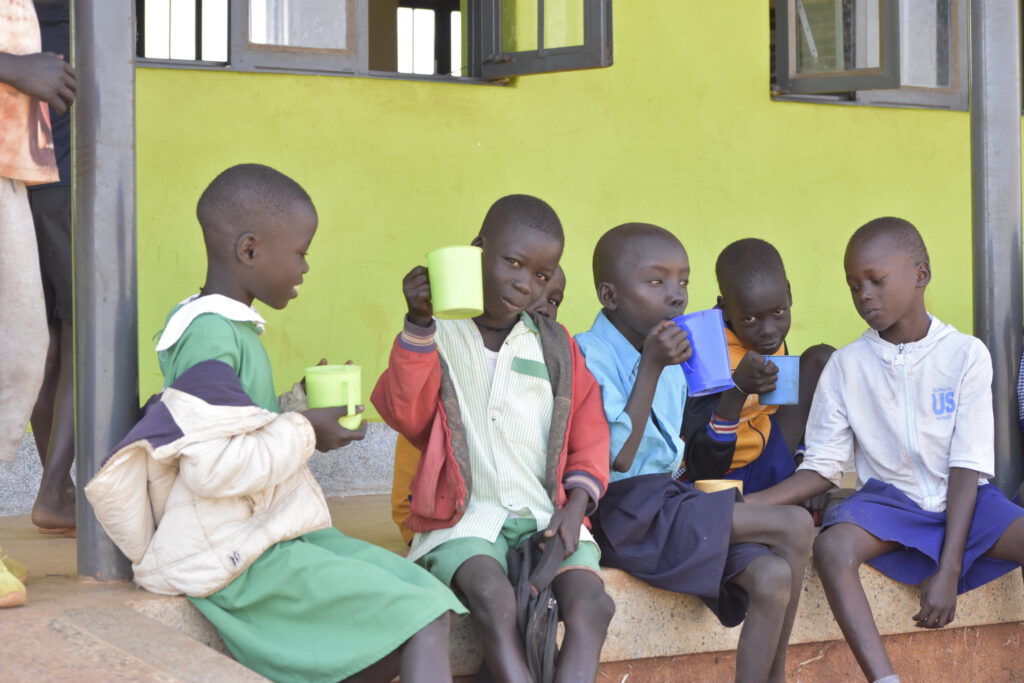 Porridge time is bonding time
Students enjoying their nourishing porridge in the school compound.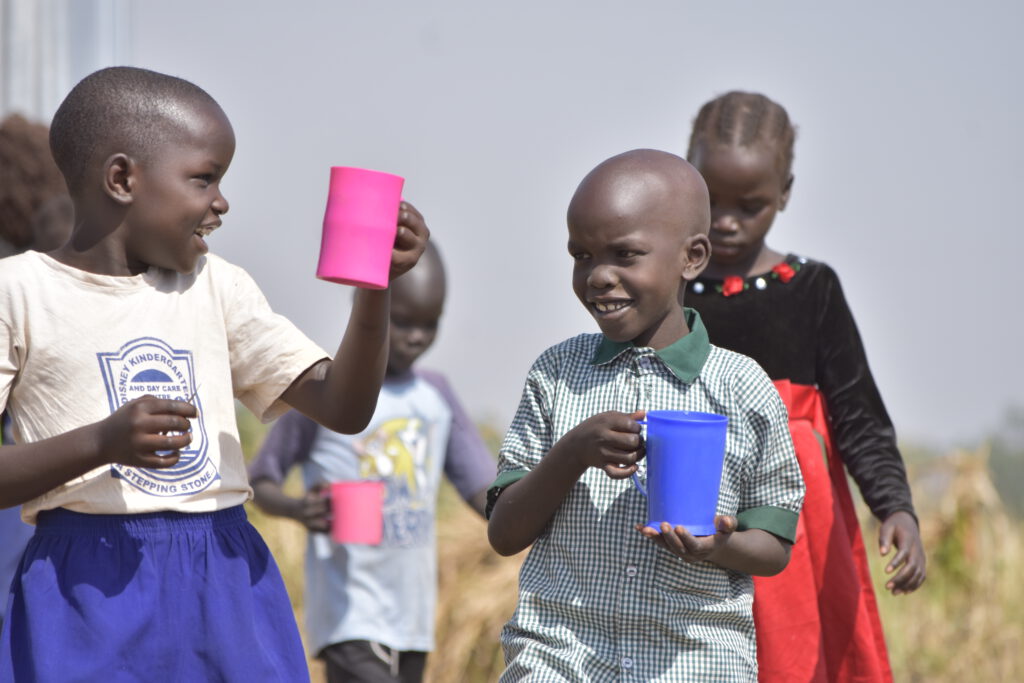 In line with the UN Sustainable Development Goal 3) Good Health and Well-Being, Global Refugee Initiatives provides healthy and nutritious meals to its' students at Ubuntu Model Primary School. Besides combatting malnutrition, the school feeding improves the students' learning achievements as a full belly is key for concentration.